You don't need me to tell you that this has been a strange year. Life as we knew it was flipped upside-down from March to July. A trip to the supermarket suddenly became just as adrenaline-filled and nerve-rattling as a bungee jump. Kitchens and living rooms doubled as home offices and classrooms. And the only "sports" we were able to participate in were bidding wars on eBay for toilet paper and hand sanitizer.
In the golf world, the season slowly came back to life in May before hitting full-speed in mid-June. And when it did, the ladies and gentlemen that train here at the Joey D Golf Sports Training Center were ready.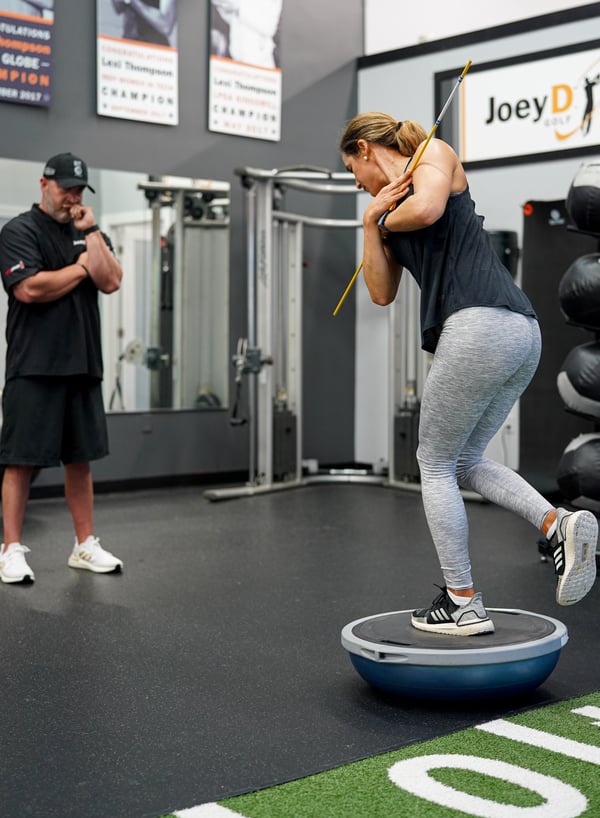 There were 14 PGA Tour events left in the 2019-20 season when they resumed play and out of those 14 events, five of the trophies went to Joey D Golf regulars. That included Dustin Johnson's dominating two-wins-in-three-weeks run through the FedEx Cup playoffs. On the women's side, Austin Ernst notched her second Tour victory in one of the handful-plus events on the relaunched LPGA Tour.
Embrace the Grind
While overall it was an amazing season for the athletes who train here -- nine victories overall, worth over $25 million in take-home pay -- it's these post-quarantine performances (and the draining physically and mentally challenging schedule) that we're most proud of.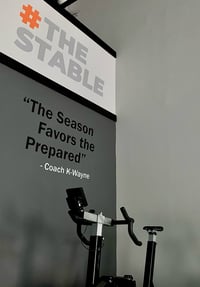 If you follow friend and colleague Kolby "K-Wayne" Tullier on social media, you've seen one of his favorite hashtags:
#TheSeasonFavorsThePrepared
The phrase is imprinted on the wall here at the facility. It's a philosophy that's drilled into everyone that works out here.
In a normal year, it means that the off-season is just as important, if not more so, than the competitive season. Everything players do during the off-season -- away from the cameras and TV coverage, away from the limelight -- is done to ensure as many late-Sunday-afternoon championships runs as possible. It may not be glamorous, but it's the foundation on which successful seasons are built. It's the grind. It's the process.
What this strange year has taught us is that sometimes you don't know when that season will start, will end, or even if that season will happen at all. What this season has taught us is that you always need to be prepared. Over the course of a seven-week period, there were two majors sandwiched around the three FedEx Cup events. No one was going home with a trophy and a giant check if they spent March, April, and May binge-watching entire seasons of Game of Thrones.
Stay Ready to Play
The key to being able to play consistently is always being ready to play. Justin Thomas, who's been working with K-Wayne for years, was the model of consistency this year. Two titles before the break and one title and some serious fourth-round runs after the reboot. Not a big surprise that JT was named Player of the Year by the PGA of America.
What made all of this summer's wins even more impressive is the fact that during most of the break, the facility here in Jupiter had to close. For a lot of people, that would have been an excuse to slack off from their golf fitness training and golf-specific balance and mobility drills (and reading our golf eBooks). But the best of the best -- the players who pulled out W's after the restart of the PGA and LPGA Tours -- didn't let a locked door stand in their way. Whether it was players who work with me or those who work with Kolby, they stayed in contact with us and did what we asked them to…with whatever weights, bands, and equipment they could put together at home. They know, and believe in, what Kolby's been saying for years: the season favors the prepared.
For more about Kolby "K-Wayne" Tullier -- who also works with Lexi Thompson, Harold Varner III, Jessica Korda, and Lucas Glover among others -- check out our free golf eBook "Hang The Banner". Read about his background, his training philosophies, and also get a taste of our upcoming book, "Hang the Banner: The Proven Golf Fitness Program Used by the Best Golfers in the World," due out in February, 2021.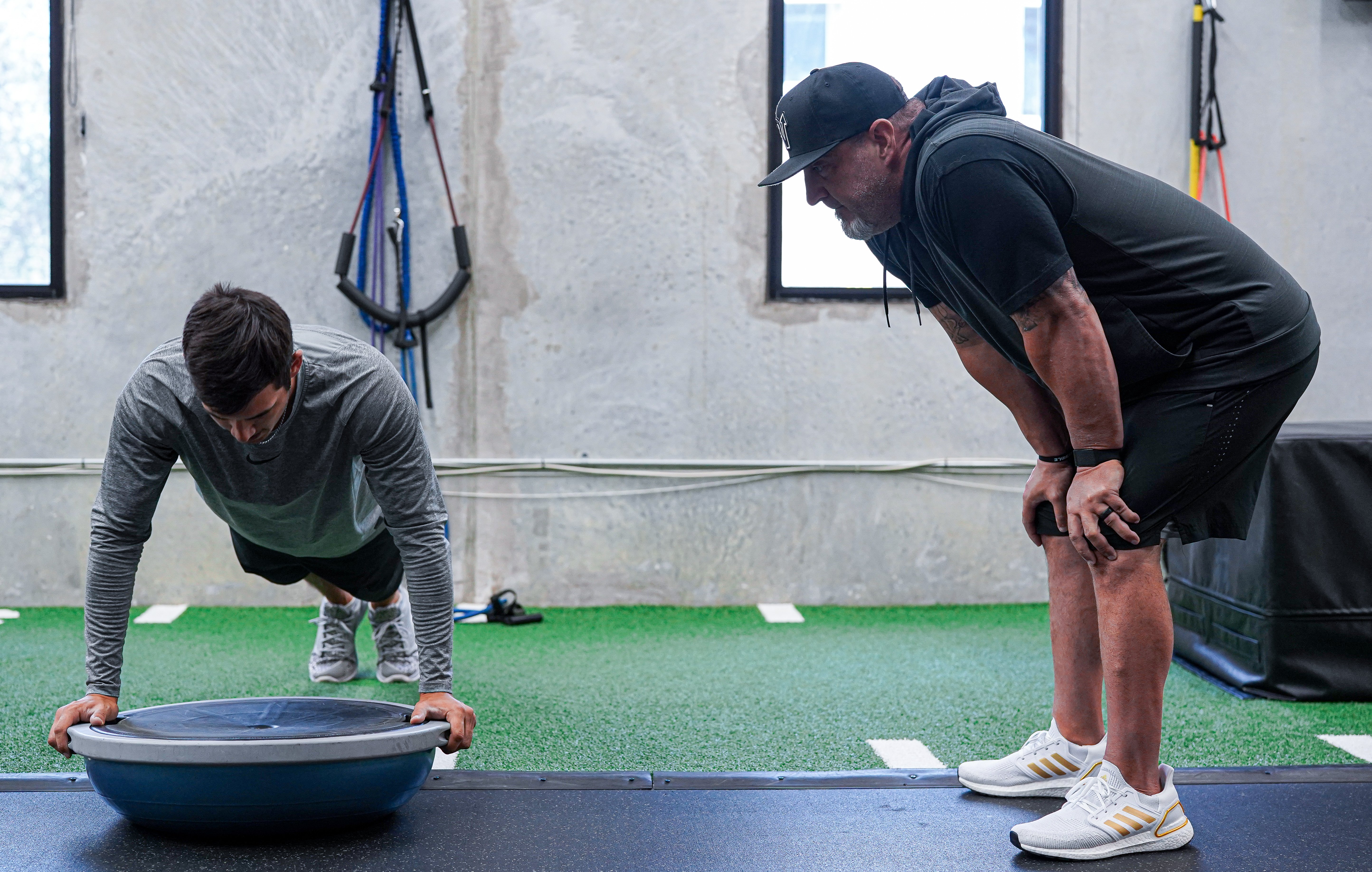 The 2020-21 season is up and running and, hopefully, will continue on schedule. What we've learned from the past year is that we actually have a lot less control over things than we previously thought. The key to success, at whatever you do, is to stay prepared. The season favors the prepared. It's just that sometimes we don't know when that season is going to happen.
© 2020 joeydgolf.com