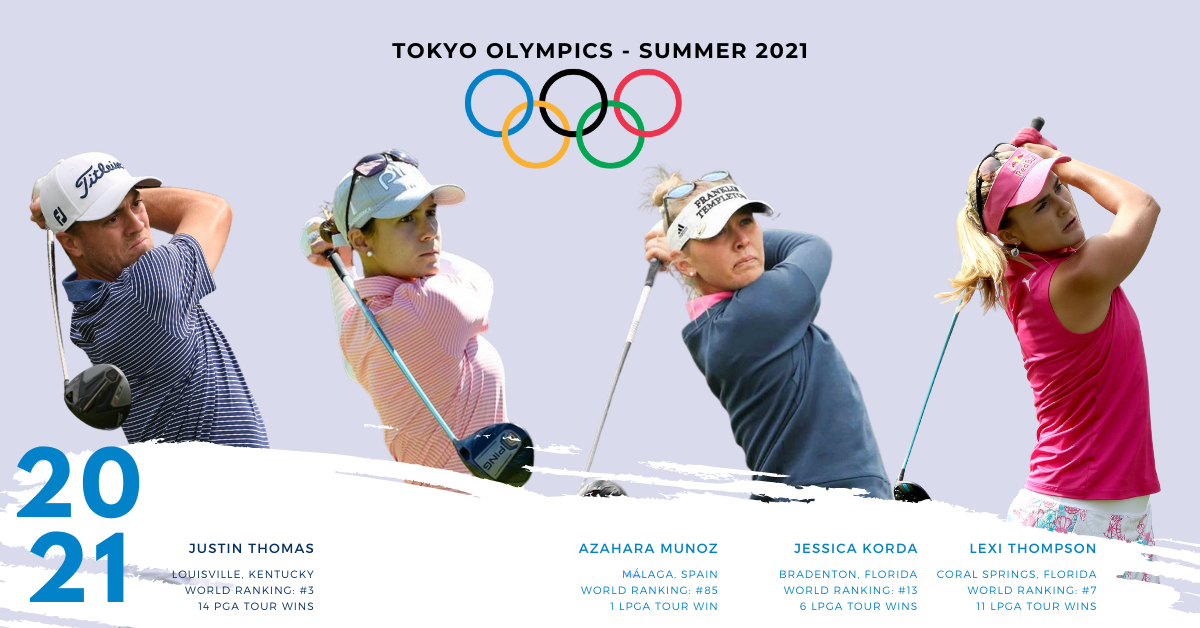 The much anticipated Tokyo Olympics are finally upon us. We're excited to settle in and watch athletes from all sports finally get their opportunity to show the world what they've got.
For the third time in 116 years, golf will again be part of the action, and we are proud to work with four terrific athletes representing the United States and Spain. Quick shout out to Justin Thomas, Lexi Thompson, Jessica Korda and Azahara Munoz.
What the Athletes Have to Say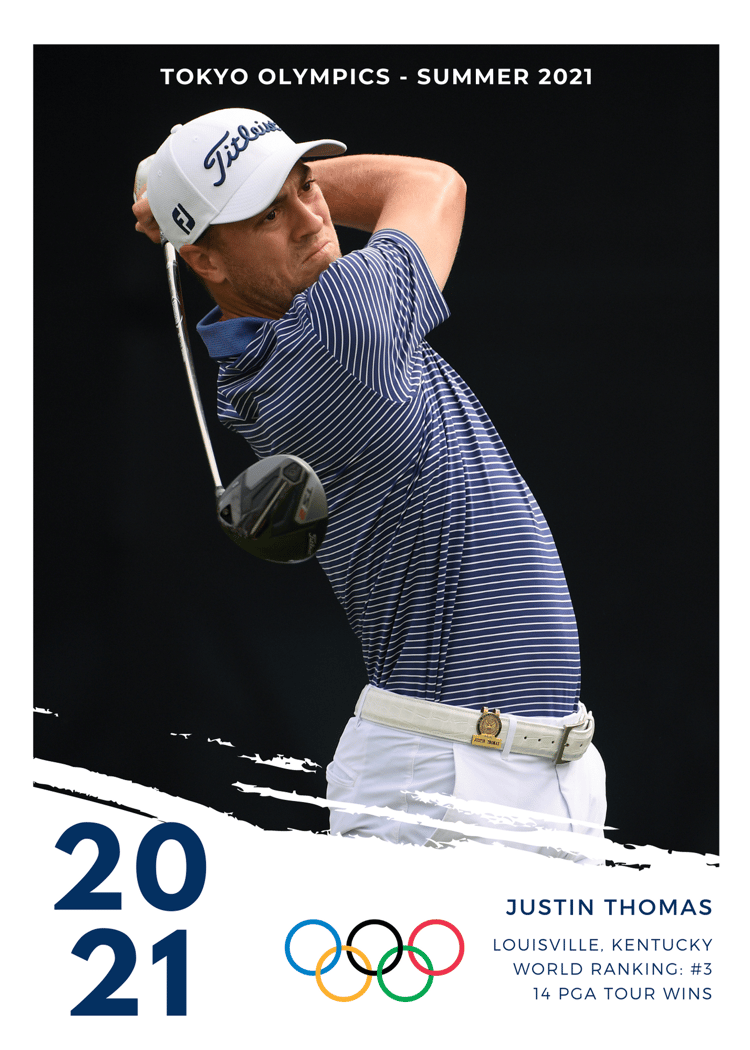 JUSTIN THOMAS: "I think it just hit me in the last few days, I'm going to represent the USA in the Olympics. Tremendous honor, and can't wait to wear the Red, White and Blue in Tokyo!"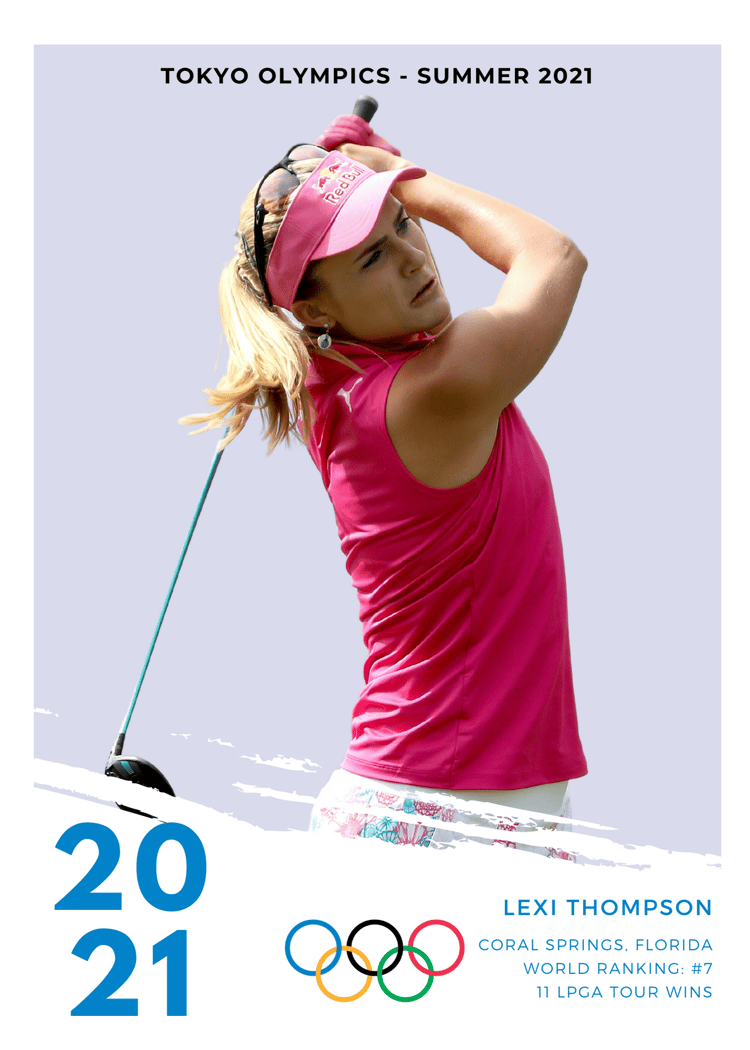 LEXI THOMPSON: "Coming into the year making the Olympics was one of my top goals, and to see my hard work pay off is the best feeling. Feel blessed and grateful for the opportunity to represent my country in Tokyo, and I can't wait to be there!!"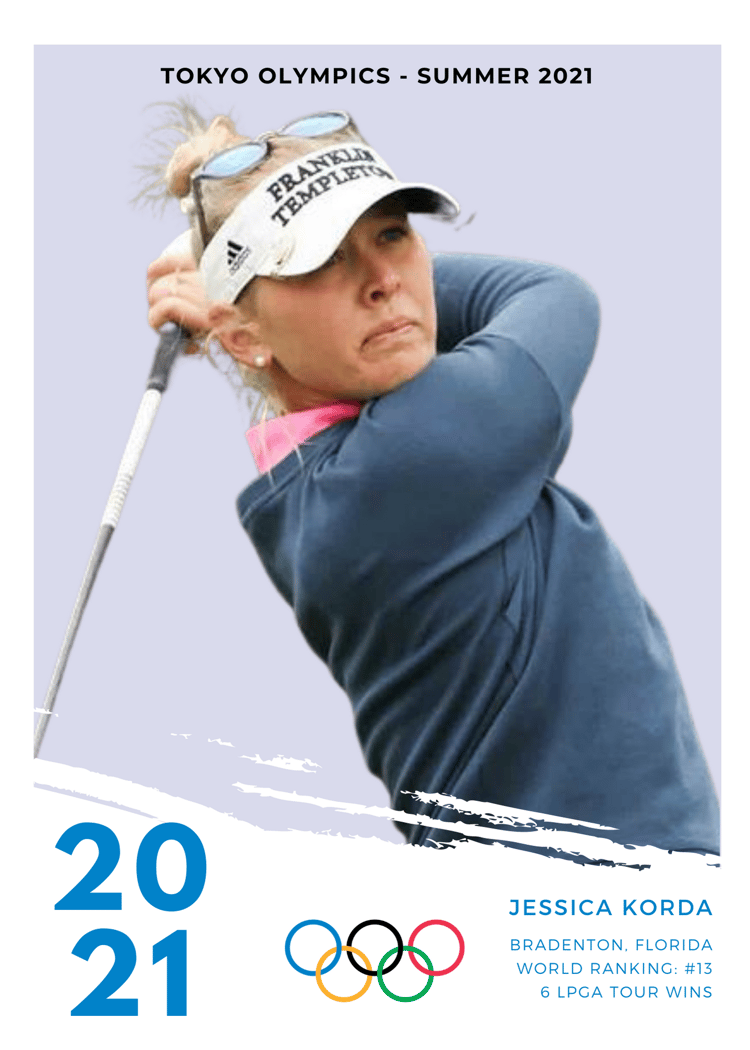 JESSICA KORDA: "Growing up, I looked forward to watching the Olympics on TV every 4 years. It still isn't sinking in that I'll be representing Team USA in the Tokyo Olympics!!! TOKYO BOUND, LETS GO!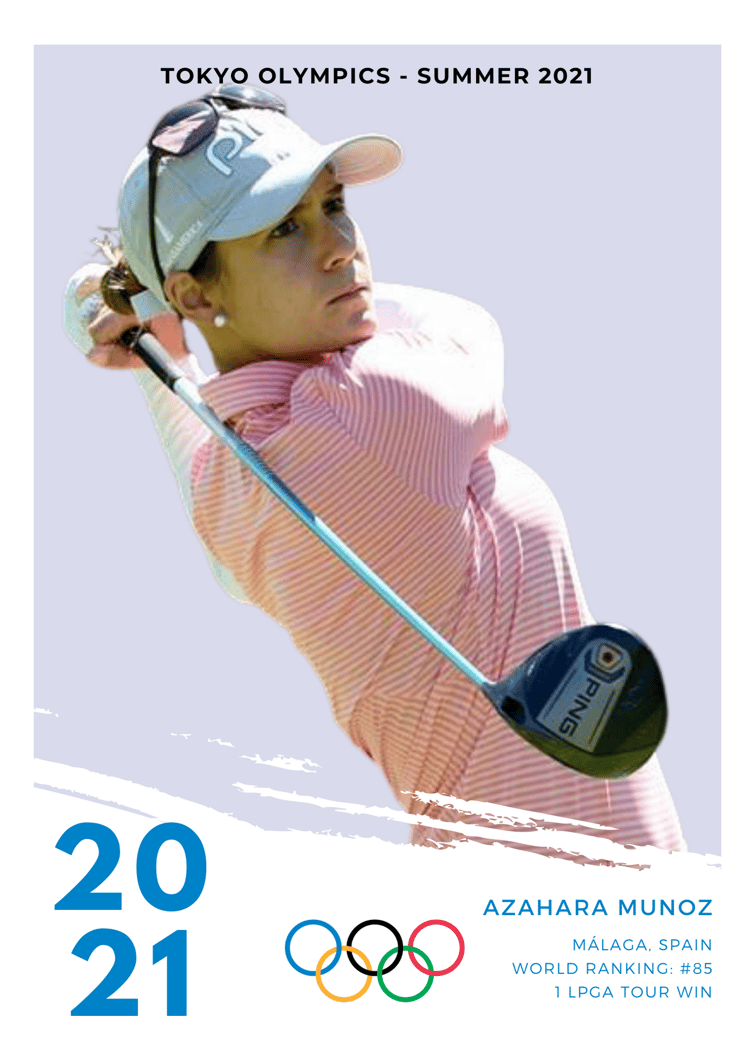 AZAHARA MUNOZ: "So proud to be representing Spain again at the Olympic Games. Tokyo here we come and I can't wait!"
Get Out There and STRIPE IT!
We wish these tremendous athletes the best of luck in Tokyo. They have been working hard with Coach Kolby 'K-Wayne' Tullier in The Stable to get to this point — with countless hours in the gym, on the course, and working on their overall wellness. The preparation is complete. Now it's time to go out there and STRIPE IT!
The men will be playing from July 29th to August 1st, while the women will be playing August 4th to the 7th. The competition will go down at Kasumigaseki Country Club (East Club) in Japan— about 35 miles northwest of Tokyo. It is a 72- hole event, with 42 countries flying their flags high for the golf portion of the 2020 Olympic Games.
© Updated 2021 joeydgolf.com