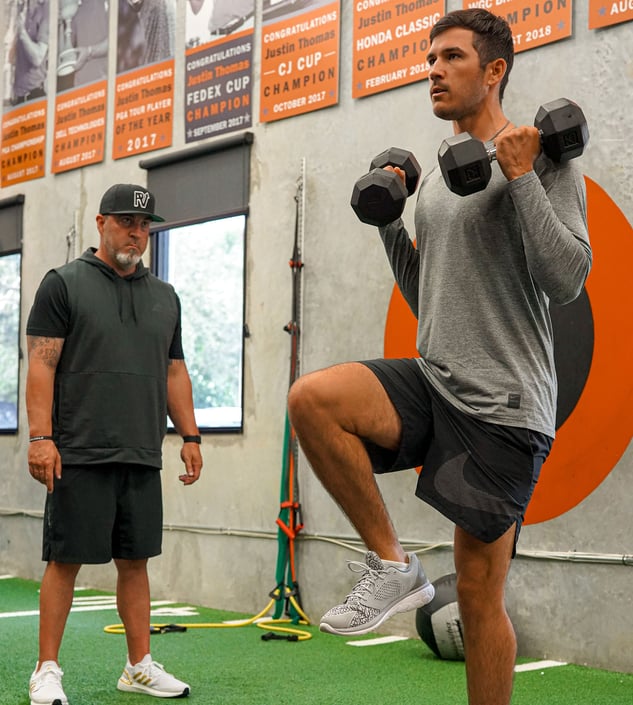 We're all pretty good at reading facial expressions. We know when someone is happy and we know when someone is sad or upset. But here at the Joey D Golf Sports Training Center, we know a very unique facial expression. And we see it every time someone comes into the facility for the first time. They may have read our blogs and books and they may have seen Coach Joey D or Coach K-Wayne Tullier on TV, but nothing prepares them for those first initial steps onto the training floor. Everyone gets that same look on their face. It's a look that says: "Whoa! This is much bigger and much cooler than I ever expected!"
Elevating Golf Fitness
When Coach Joey D opened the facility in 2012, it was a 2,000 square foot training facility dedicated solely to golf fitness. And at the time, most people in both the golf industry and the fitness industry would have said that it was 2,000 square feet too big. Joey D had spent the previous 12 years on the road with top PGA Tour players and was convinced that a golf-specific training center would allow him to get maximal results out of players. People might have been skeptical, but Joey got results.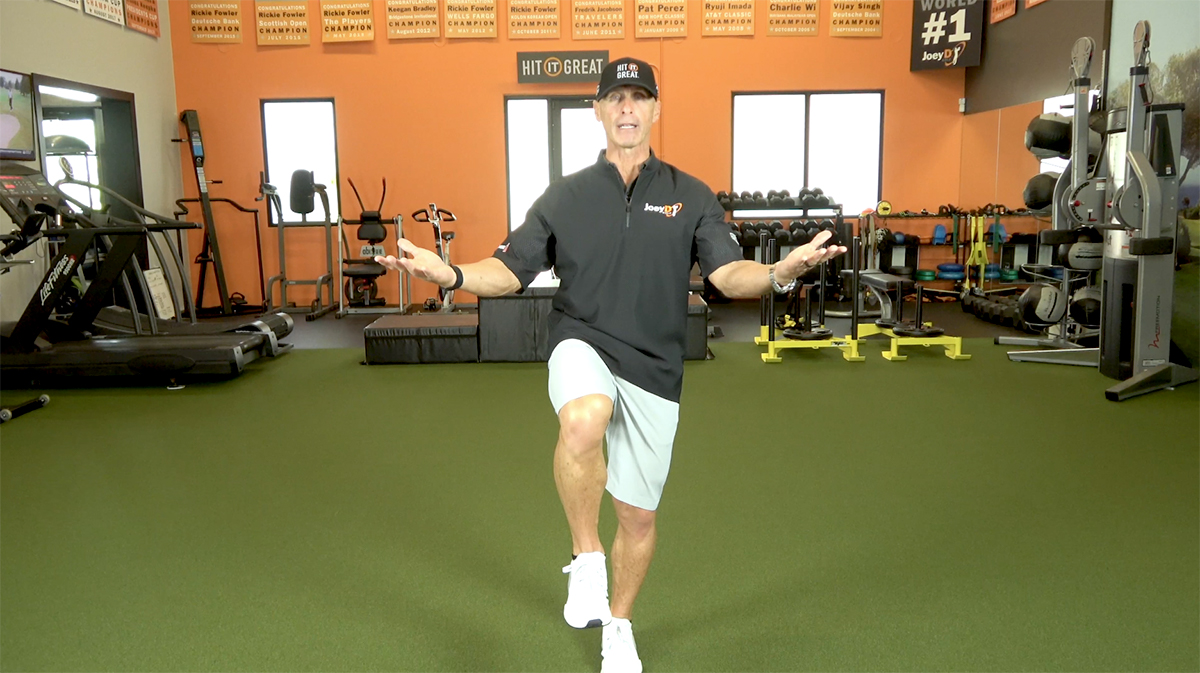 Fast-forward a few years and the Joey D Golf Sports Training Center here in Jupiter, Florida has now a 10,000 square foot state-of-the-art indoor golf training center. Ringing the 24-foot-high walls are the six-foot-tall banners celebrating the PGA, LPGA, and Korn-Ferry Tour victories by the pros that work out here. At last count, we've hung close to 60 of them.
While newcomers to the place may be impressed when they see two top PGA or LPGA Tour players working out alongside each other, we're more excited when we see a top PGA or LPGA Tour working out alongside gals and guys who work at Home Depot, or an accounting firm, or run their own very cool local businesses. Coach Joey D's goal has always been to elevate golf fitness -- not just for the top pros, but for anyone who's serious about wanting to get better at playing the game.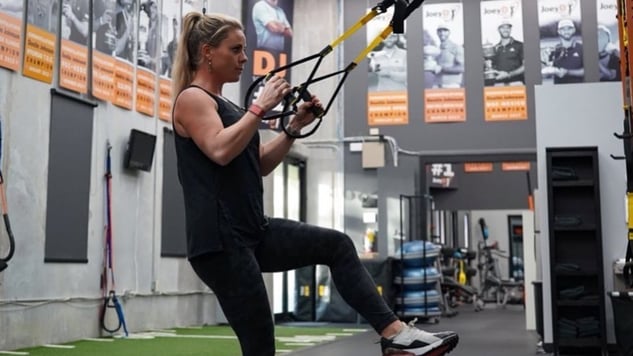 State-of-the-Art Indoor Golf Training Center
In addition to the two the main workout floors where our team of expert coaches work with players on strength, conditioning, balance, mobility, and stability, our indoor golf training center has two hitting bays outfitted with high-tech tools like TrackMan and BodiTrak. Here, clients can easily measure and quantify their progress and the results of their training by monitoring balance, weight transfer, ball flight and velocity, clubhead speed, and smash factor. Also on site is our team from ClubCraft; club fitting experts who make sure your equipment is always in tune with your body and your swing.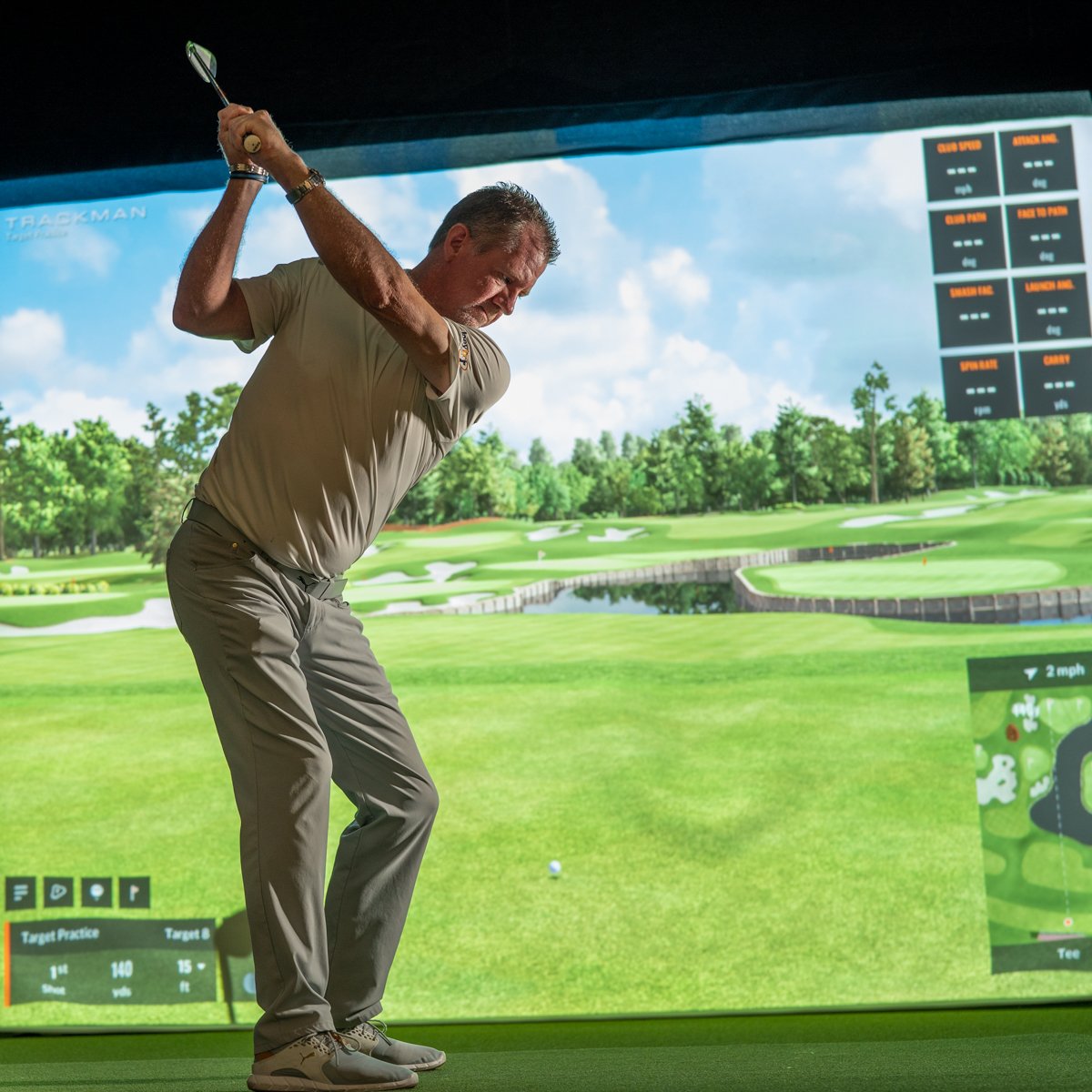 Everything we do here is designed to make you a better player. From your initial consult and physical assessment to the individualized and always-evolving workout program tailored specifically for you, our goal is to have you hitting the ball with more power, more accuracy, more consistency, and more confidence. We want you to play as well as you want to play. We've helped players win their weekly foursome. We've helped players win their club championship. And we've helped players win multiple majors and become number one in the world.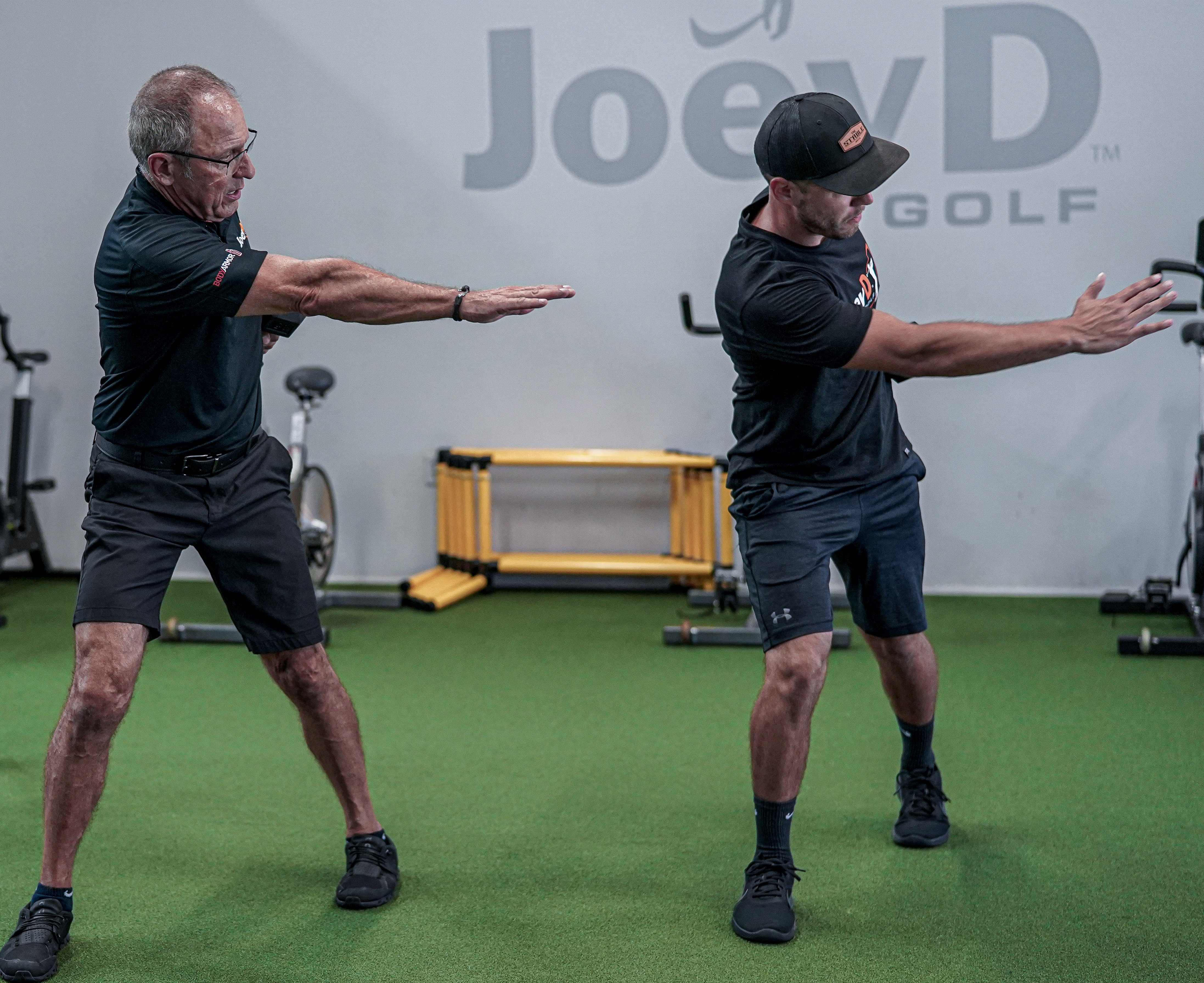 We'd love the chance to get to work with you. If you're in the south Florida area, it's definitely worth the drive to check out the facility. But if you can't make it here to see us, don't worry -- our coaching is available anywhere in the world with our one-on-one online training.
Come on by -- in-person or online. We can't wait to see the expression on your face!

© Updated 2021 joeydgolf.com