Sure, we have the word "golf" in our company name and, yes, our logo is of a golfer, but not everyone that comes into the Joey D Golf Sports Training Center has birdies and eagles in mind when they walk through our door. When Logan Morrison first came to us, he wasn't trying to get help with a swing that hooked or sliced, he was looking to get back on track with a swing that had cracked almost 150 major league baseball home runs.
Assessing Limitations
Logan began working with Coach Brandin Deets to address some movement limitations that were the result of a hip injury and hip surgery. These range-of-motion issues were preventing him from being able to comfortably generate the same power and bat speed that allowed him to hit 38 home runs and knock in 85 RBIs in 2017 with the Tampa Bay Rays.
Coach Deets was able to assess Logan's movement patterns and came up with a plan that focused on lots of work around the rib cage, spine, and pelvis. As an elite athlete, Logan wanted to know the how-and-why of everything he was doing. (And we love talking about the science of biomechanics with our players!) He was also incredibly dedicated to the program. "Logan's a very fiery and competitive athlete that really respects and cares about the process," according to Coach Deets.
Trust the Process
By trusting the process, Logan was able to lose weight -- which has helped him move more efficiently -- and get rid of a lot of the nagging injuries that were affecting his game. He's now able to painlessly transfer his weight from his right to his left side in his swing. (And those same exercises, movements, and drills have also helped with his golf swing, so he can start bombing fairways when his days of bombing home runs are done.)
This is why we love what we do. On a day-to-day basis, we see noticeable improvements in the players that we work with -- whether they're high-ranking PGA or LPGA Tour players, teens trying to make their high school team, dedicated seniors, or even major league baseball players.
For more information on how you can get started working with us, send an email to info@joeydgolf.com, or join us now!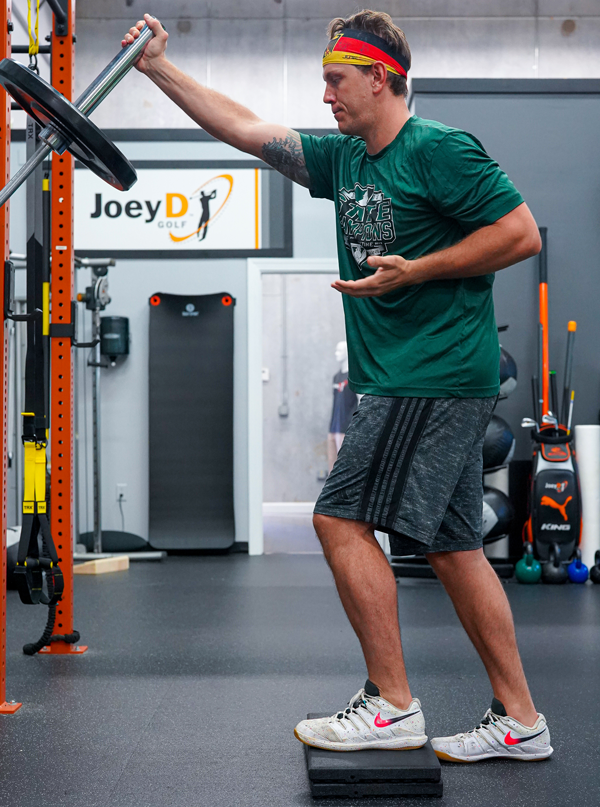 © Updated 2021 joeydgolf.com