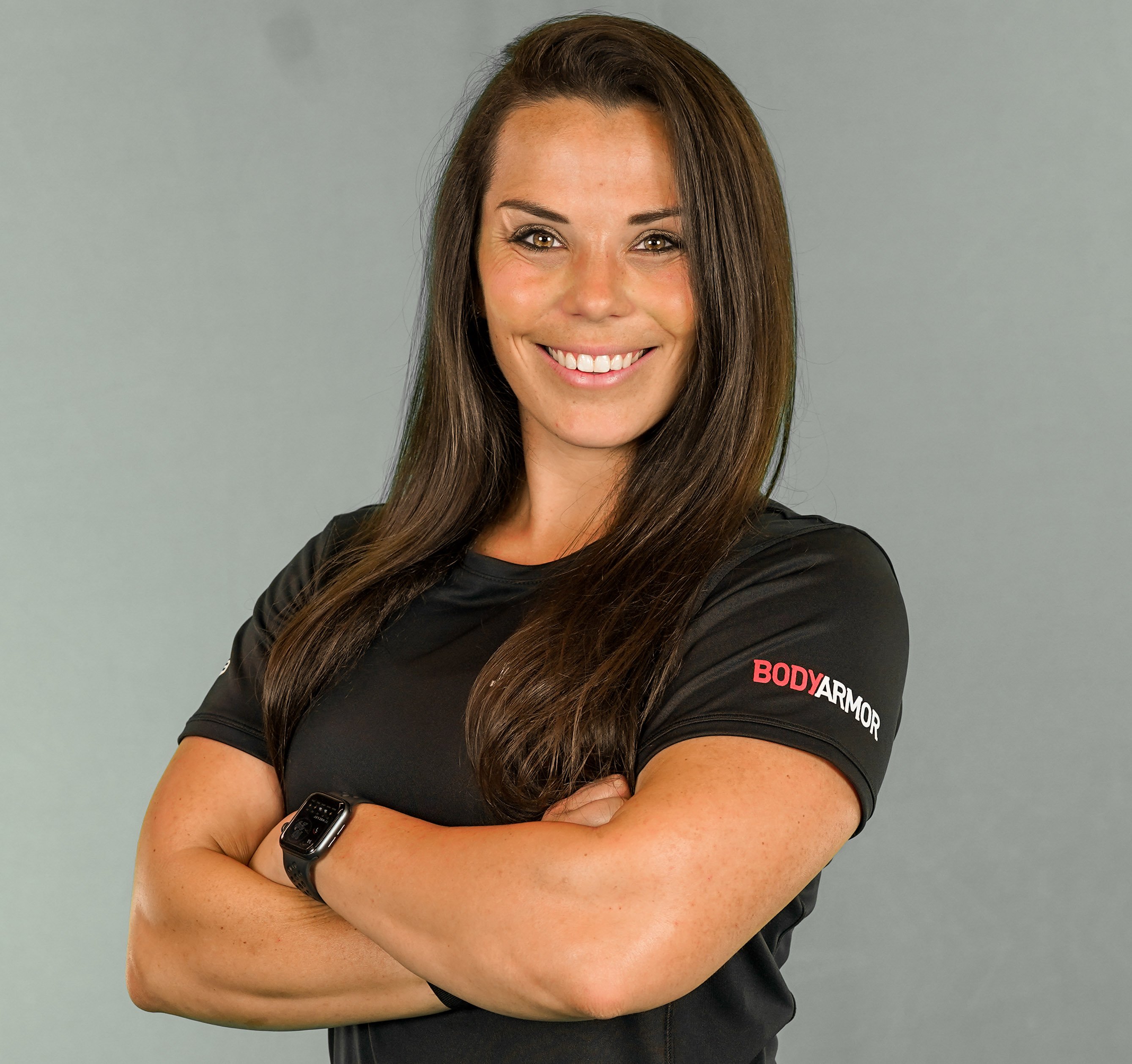 Let's get to know Coach Brianna!
Brianna has been with us as a Biomechanics Golf Fitness Coach and Nutrition coach since 2018. She also works with our marketing team to help assist with social media and marketing strategies for Joey D Golf and Hit IT Great.
"I knew I'd be working with the best of the best and have the opportunity to work with amazing athletes from around the world, and that's pretty special," she said of her decision to join the team.
How Does Coach Brianna Workout?
Brianna's personal workout regimen consists of four days of lifting weights, utilizing resistance bands, and short bursts of intense cardio. She also utilizes two days a week for active recovery days doing things such as playing golf, walking, casual biking. She always takes a minimum of one day off per week for true and total rest.
"The only way my body will reach the goals I have in place, is by allowing it to rest and recover from the difficult workouts each week partnered with implementing proper nutrition, hydration and wellness 'self care' routine," she said.
How Long Has Coach Brianna Been Playing Golf?
Although Coach Brianna didn't play competitive golf growing up (she played softball at Florida Gulf Coast University, a Division I program) she has come to love the game over the last 10 years.
"I've had the opportunity to play at some pretty amazing clubs over the years. My favorite? Valhalla Golf Club in Louisville," she said.
Coach Brianna sees a lot of similarities between her training for softball and now training her athletes for golf.
"So much about the golf swing imitates a softball swing and throwing mechanics," she said. "Ground forces, balance and stability, rotary movements and so on. It's incredible to study the similarities of sports."
10 Questions for Coach Brianna
For a bit of fun, we asked Brianna some get-to-know-you-better questions that we thought would allow you to get to know her personally, like we do here at Joey D Golf!
Favorite place to vacation? -Chautauqua Lake (NY) and St. Thomas
Favorite number? -10
Favorite sports to watch? -Hockey, Golf, and Baseball
Favorite color? -Blue
Favorite animal? -Monkeys and Schnauzers (Dog)
Where are you from? – Frankfort, Ill.
Favorite sports teams? -Chicago White Sox and Chicago Blackhawks
Favorite golf memory? -Spending time with friends and family at The Honda Classic every year, and learning to play golf about 10 years ago. My husband, Austin (Head Golf Professional at The Dye Preserve), spent a ton of time teaching me how to play and golf etiquette. It's because of him that I found a love for Golf Fitness.
Favorite Exercises? -Deadlifts and Overhead Press
One thing you haven't done, but have to do before you die? -Go to The Masters.
**We had to stop at 10 questions, since it's Coach Brianna's favorite number!**
Stay tuned for the rest of our "Meet the Coach series." Coach Travis Lampton is up next!