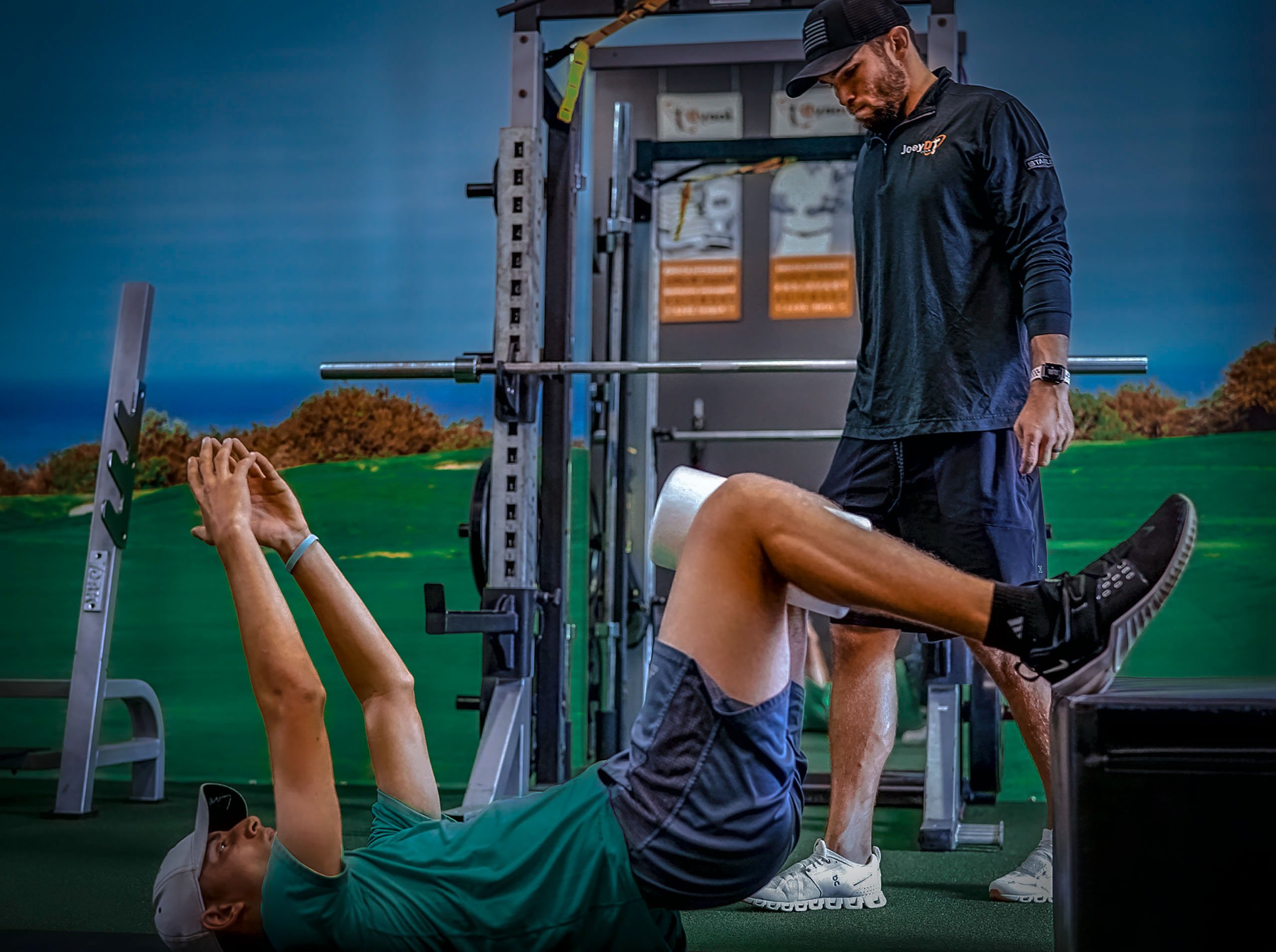 In our previous blog, we talked a bit about our golf workout programs. Unlike traditional fitness training, golf-specific fitness training is a process. A solid program is developmental -- a targeted training program to help a golfer get from where she or he is to where they want to be. Let's dig a little deeper into how we approach exercise program design and how our athletes feel as a result of our process.
It's no secret our team uses biomechanics and Tour-proven golf fitness training methods to improve areas such as balance, stability, and velocity. But what's not quite as obvious is just how different every athlete is. No two golfers are identical, so that means every program we build is tailored specifically to address the priorities of each player.
Plan the Work, Work the Plan
Tour-pro or beginner, every fitness training program starts with a complete physical fitness assessment and planning session. Together we determine where a player is in their game, current playing goals, and available time and budget to commit to authentic game improvement.
Based on the assessment results, we build a developmental training program designed to put players on a trajectory toward the stated goals. "Developmental" meaning everything can't be fixed at once. The first couple months of work is designed to help improve the biggest physical imbalances to create a solid foundation for more targeted training.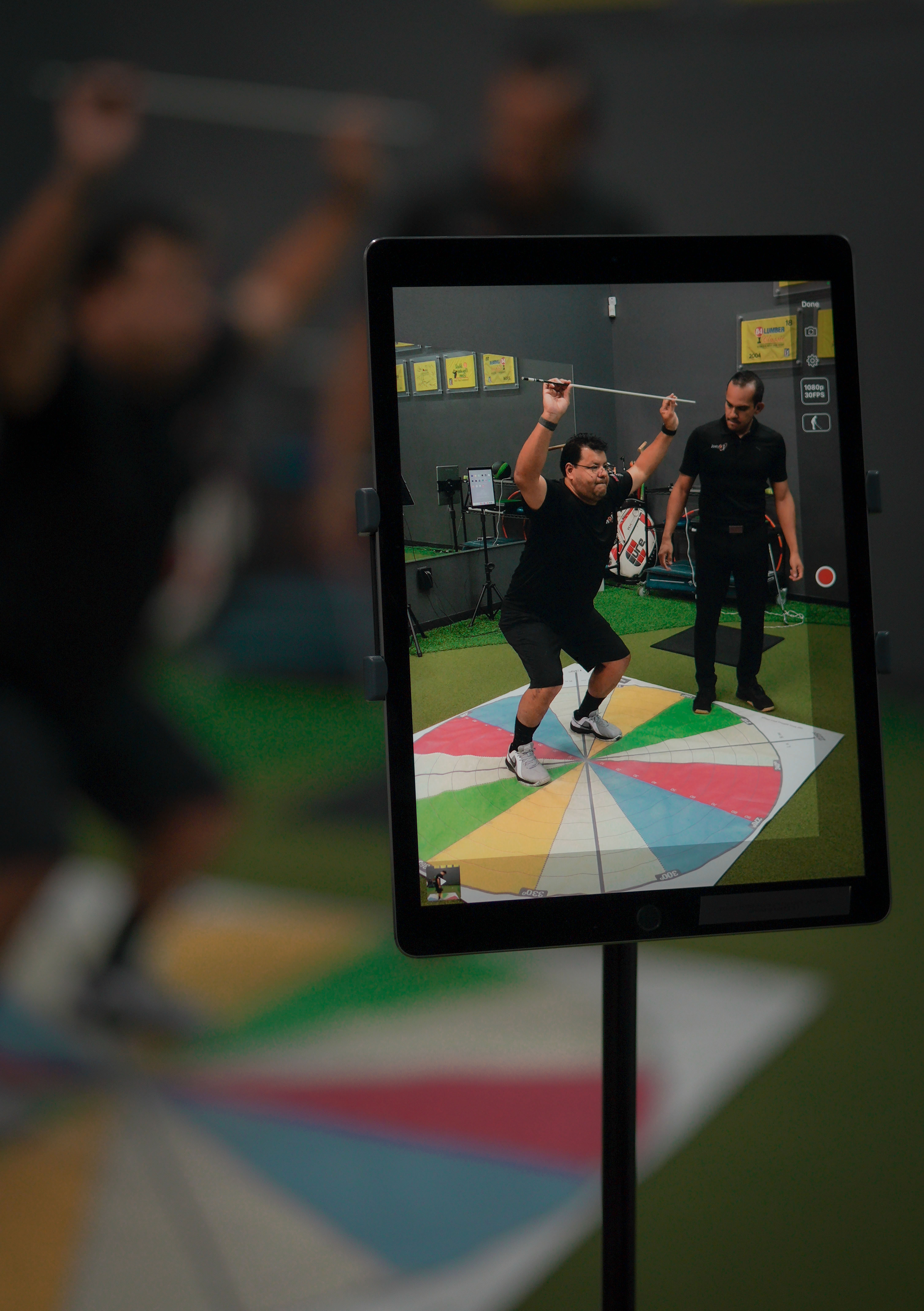 What to Expect
A standard workout begins with a warm up consisting of deliberate and purposeful stability and mobility drills followed by work blocks focused on push and pull movements, anti-rotation and rotation movements, and power movements.
We work all planes of motion and the entire body. There are no days consisting of only upper body or only lower body. The reason being, we want to work every aspect of your golf swing— upper, lower, core— in every workout. Golfers are athletes, and we design programs to help create the best athletic version of the golfer as possible.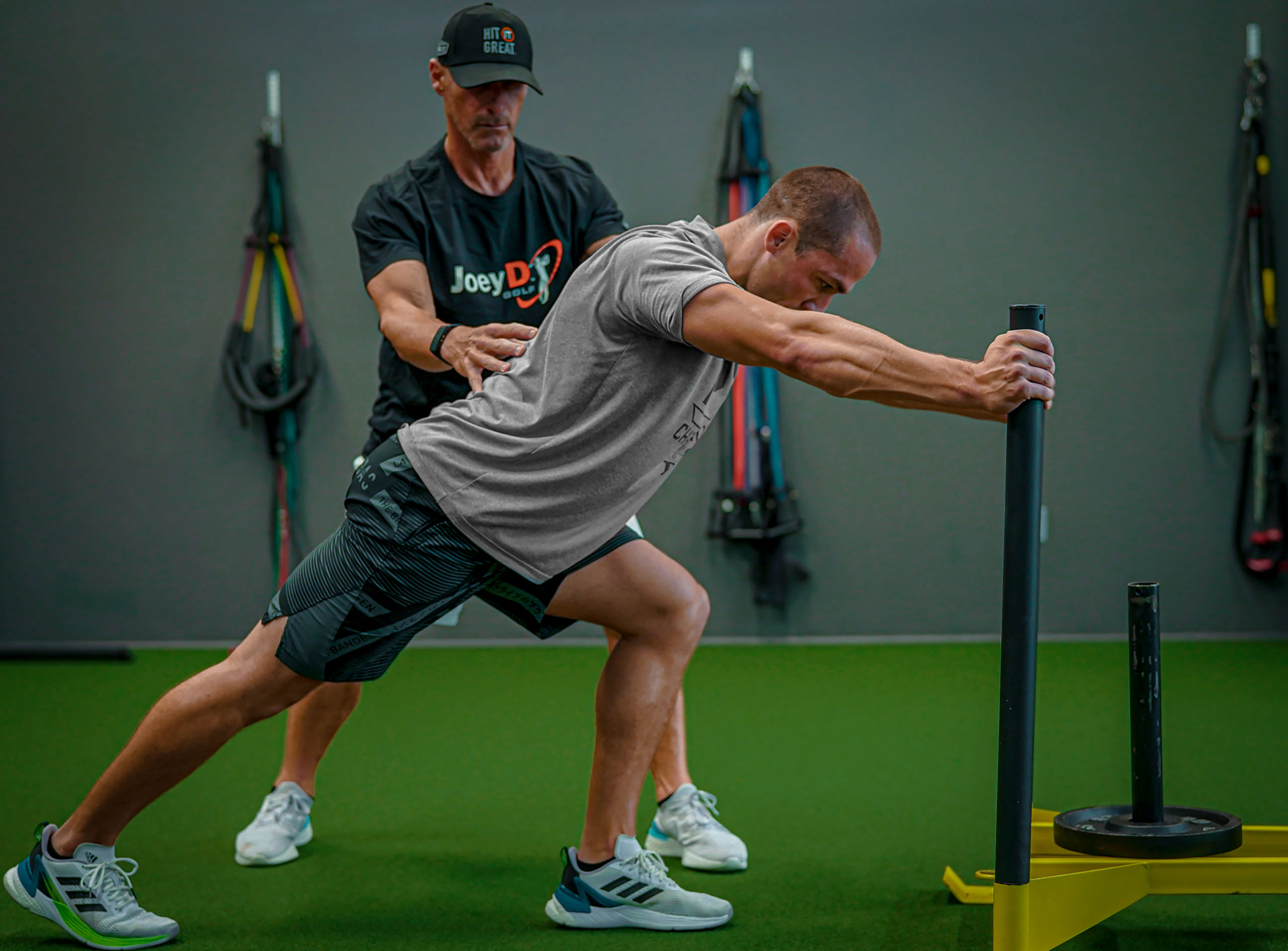 Typical workout plans call for at least 3 training sessions a week -- and up to 6 sessions if the playing goal is more aggressive (e.g. I want to win my club championship in 3 months). Plus, we recommend a steady practice regimen at the direction of a good swing coach. That usually means a couple of good range sessions each week.
If a player is on the right program, she or he starts to feel the difference immediately, and see the results start to show up on the course in 2-3 weeks. Our aim is to help golfers play better, and enjoy the game more. Good things like that take some time and dedication but are sure worth it!
Another notable benefit of a well-designed training program is that it naturally helps prevent injury by improving the golfers functional strength and mobility.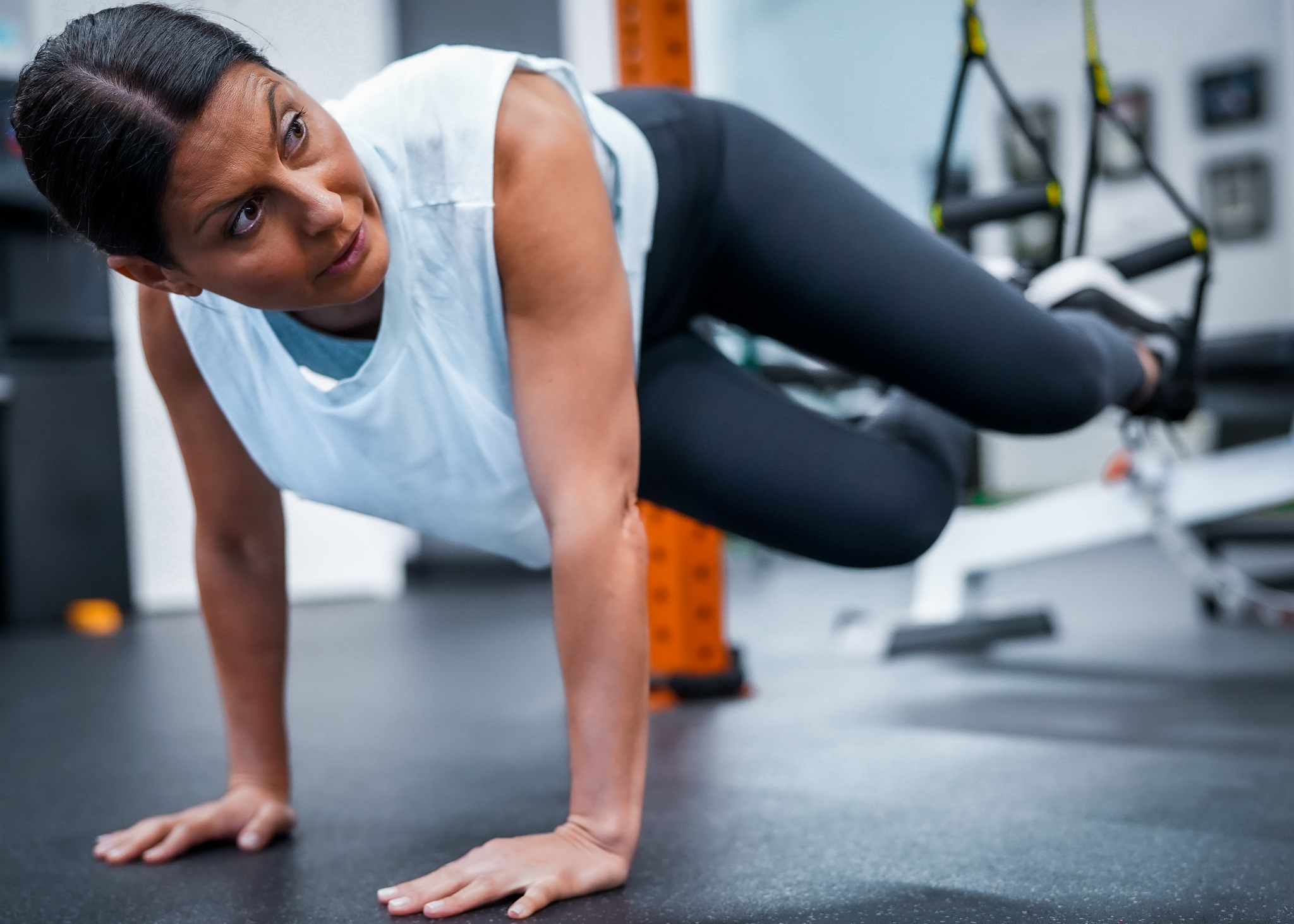 Take the First Step
Every day is a new opportunity to get better. You just have to take the first step to start.
We offer personal one-on-one fitness for anyone who wants to be a part of our team! We have virtual sessions via FaceTime or Skype and, of course, we offer in-person sessions at our training center in Jupiter, Florida.
If you're ready, head to our Golf Fitness Training page. Find the "Ready To Get To Work?" section at the bottom of the page, complete the form and our team will help you pick the right training service to meet your time and budget.
Let's get to work!
© Updated 2021 joeydgolf.com