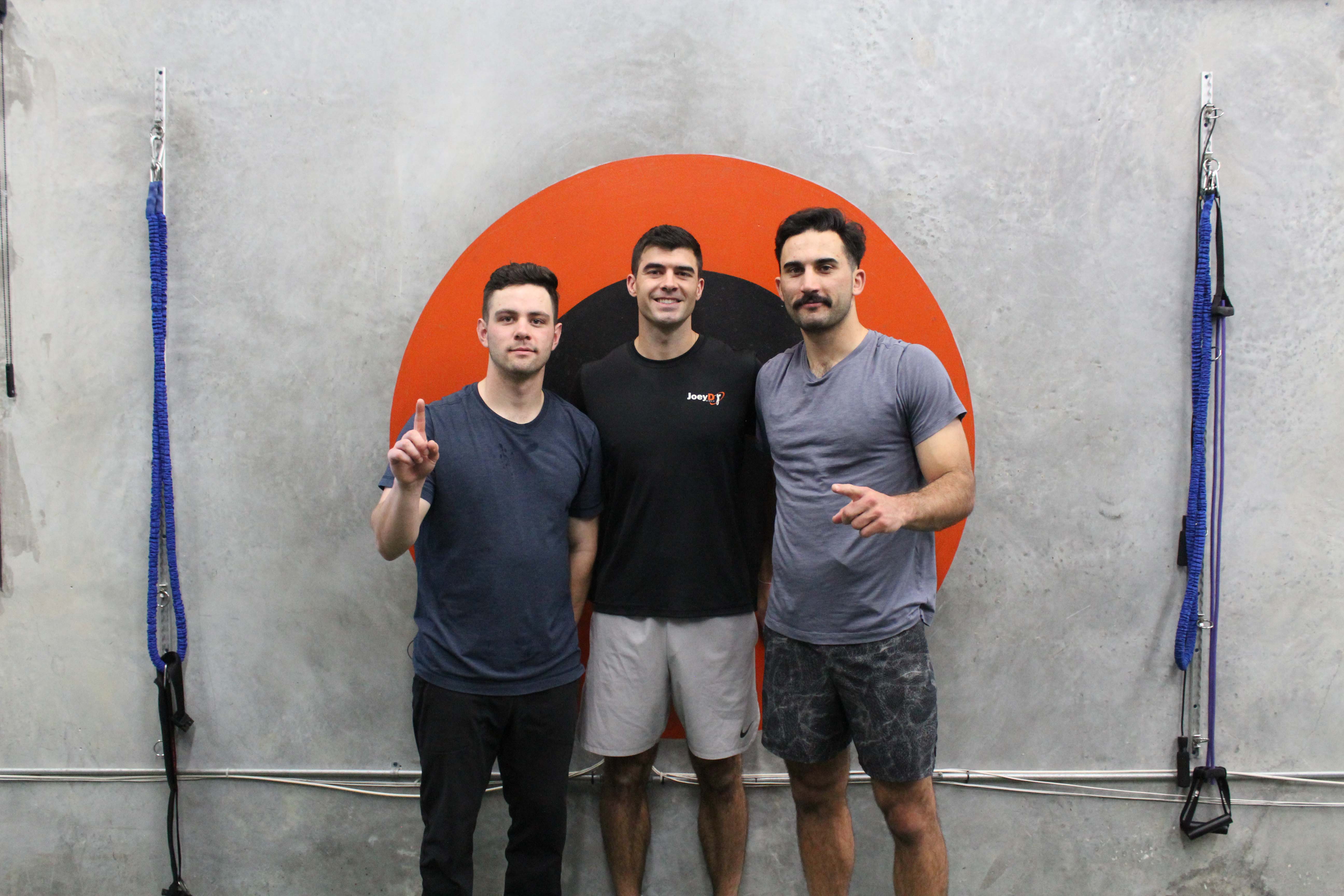 If you're a golf fan, perhaps you're familiar with Nick (Brodt) and Chris (Rags), stars of the new Golf Channel segment "Tee It Up." These two buddies are living it up in search of the game's best experiences.
They're chasing the Tour to all corners of the country for eight weeks, discovering people and places behind notable Tour stops. They're shooting their own Golf-U-Mentary, interviewing idols and, of course, playing golf on that week's tournament track. How much better does it get for two best friends, roommates and golf fanatics?
Hint: it doesn't.
During their recent trip to South Florida to The Honda Classic, the boys stopped by Joey D Golf Sports Training Center, in Jupiter. The goal? To get an up close and personal look at how the best athletes in golf train their bodies to compete at the highest level. And, to see if they had what it takes to train like the Pros train.
Did the Tee It Up boys have what it takes?
And Now, For Something…Completely Different
This isn't just a gym. It's not just a workout. It's a total commitment – one made by the likes of Dustin Johnson, Justin Thomas, Lexi Thompson, Jessica Korda and others.
This coaching staff has helped support 4 World #1 players, a dozen Major winners, and over 130 tournament champions. Nick and Chris got a taste of the culture as soon as they walked through the door and saw the banners hanging on the walls.
Coach Joe Russo gave the lowdown on the facility, "a golf sports training facility" specializing in rotational sports. Golf, as we know, is a rotational sport.
Even the warmup isn't easy. Right, guys?
Cat-cows, 90-90 hip shifts and single leg hip airplanes…yeah, we don't exactly ease into things around here.
Then, it was off to the strength workout–which is no joke.
Time To Finish Strong and Finish Fast
"We're feeling like we might fall over and die" was the response after a round of TRX hamstring curls, but of course, they survived.
Where did they feel the burn? "Everywhere."
That's more like it.
Of course, we had to finish the workout with the sled push and extra-credit versa climbers.
"It wasn't easy, but we have a lot more respect for those guys (professional golfers), for sure."
If Golf Channel gave you a camera to film your own Golf-U-Mentary at three tour stops, which stops would you pick?
Watch the full video here, which was produced as part of Golf Channel's "Tee It Up" series with High Noon Sun Sips.